By Kevin van der Eijk
---
Posted on februari, 2022
---
What exactly is a digital nomad?

You see it more and more, perhaps in your own environment, but certainly also on social media: (young people) who travel the world working. These digital nomads almost never work for an employer. They work for themselves, as freelancers or for their own business from a laptop online. Hence the name digital nomads. The life of these digital nomads online always seems like a chill lazy life, only this is not entirely true. "Work hard, play hard" is a more appropriate term. For example, living as a digital nomad means seeing a lot of the world or wintering on a sunny island, but it also means a lot of responsibility, running your own business and always consciously earning money. Want to know if you could be a digital nomad? Here are some key characteristics.
Characteristics digital nomad
Eager to travel
Independent
Enterprising
A true networker
Mastered a digital skill (You can of course pick one as well about that more later).
Open minded
Being able to live minimally & frugally
No homesickness


What are the best tips if you would like to become a digital nomad?
1. Provide the right amount of savings/backup budget
2. Try to keep your costs as low as possible and save wherever you can.
3. Decide in advance if you already know for how long you want to travel, this will help you set your budget.
4. Arrange all practical matters such as visas and insurance in advance.
5. Don't have too high expectations. At the beginning, things will be a little stiff and you may find yourself a little short on time.
6. Above all, be yourself, don't get too caught up in the vision of other digital nomads but do everything at your own pace.
7. Make sure you are in online communities for digital nomads. That way you will meet new people and can always turn to others with your questions.
How can you travel while making money?
Working online, whether in your living room or on the other side of the world, is becoming more and more accepted. For example, the technology for online meetings is currently very good; in fact, it saves more and more time to meet online instead of in real life. Also, if you work together a lot, that's fine. But what is the best way to travel and make money?
Although it is theoretically possible to combine online work with salaried employment (some employers allow it), the ultimate freedom for digital nomads lies mainly in running their own business. Work that can be combined well with travel is, for example: web or software developer, programmer, graphic designer, marketing consultant, SEO specialist, blogger or vlogger, translator, writer, photographer, filmmaker, virtual assistant, coach or perhaps the best option, start your own e-commerce business. As a digital nomad, you can manage your entire business from the comfort of a laptop. All you really need is a good Internet connection!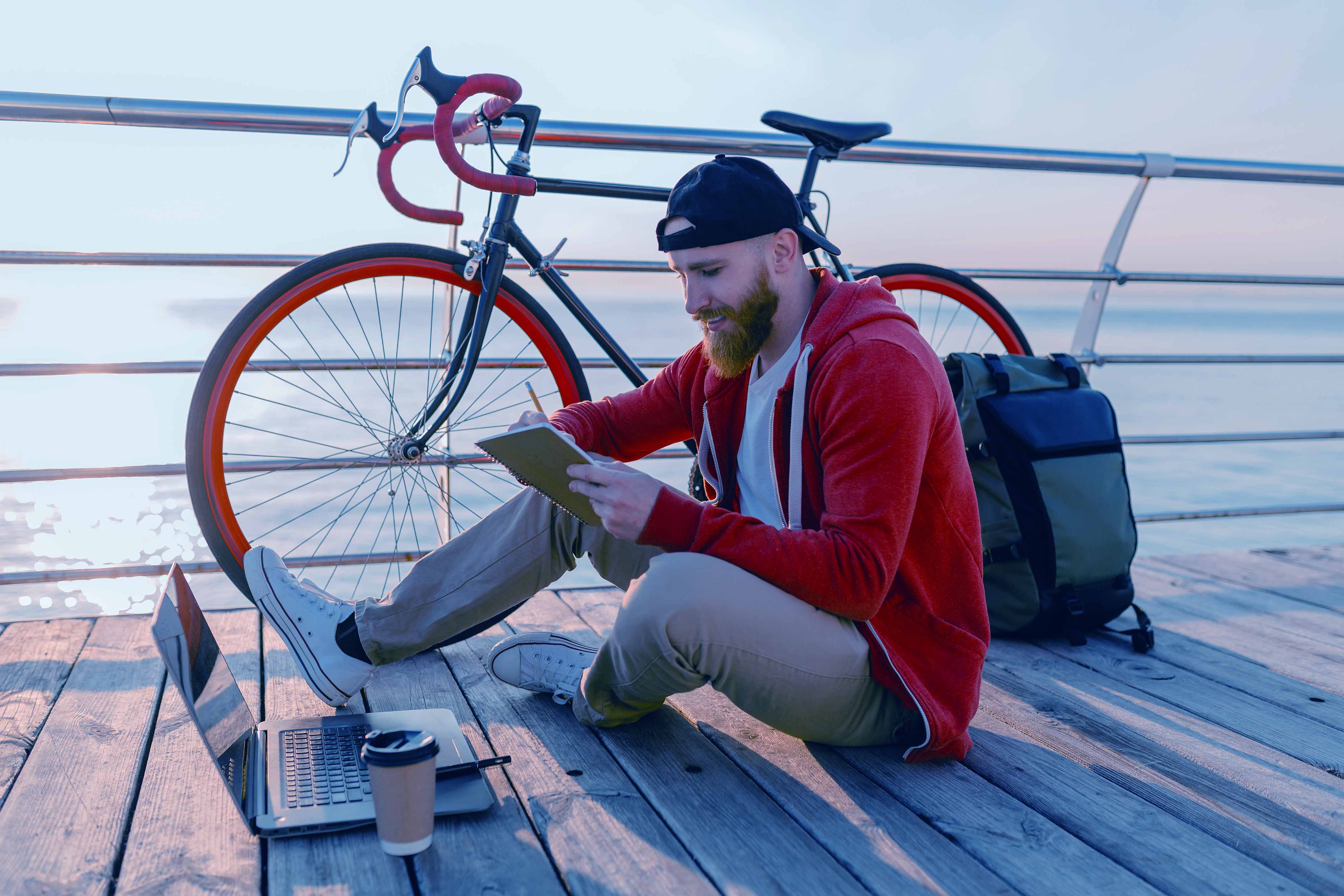 Traveling as an e-commerce entrepreneur
If you want to make money online while traveling the world, it is important that you are good at something. If you would like to be a digital nomad but don't want to pick up odd jobs as a freelancer, then having your own e-commerce business is really for you. While you travel, you work on your own e-commerce business and thus create a scalable business of your own.
For example, sell online through bol.com's online store. Have you ever thought of selling through a sales platform like bol.com? Bol.com opens its platform to many beginning sellers who want to reach a huge target audience. This is why many online entrepreneurs prefer to sell through bol.com rather than having their own online store. By using bol.com as a platform, you automatically benefit from their popularity.
Okay, it's a lot of fun to build a business selling products on bol.com. But how can you make money while traveling? Shouldn't you be in the Netherlands then? Whether you can fully enjoy the life of a digital nomad by starting an online business with bol.com is entirely up to you. For example, you can start sending packages from home. Then, of course, you have to live in the Netherlands. By using the Bol warehouse and Bol delivery service, all this can be completely outsourced! Bol.com will then send the package for you. This is exactly what countless successful bol.com sellers do. This means that people buy your products via bol.com and then bol.com will take care of the rest for you. In this way, you don't have to stay in the Netherlands for your e-commerce business and you can freely make yourself financially independent as a true digital nomad.
How do I know the best product to sell?
Now if you want to start such an e-commerce business, how do you know what product to sell. Perhaps one of the most important factors is that it is a product that you feel enough affinity for to keep selling it passionately. It is also important that you look carefully at the demand and position of the market. Use the right product research tools for this so you can be sure of your position.
With FiveX's product research tool, you always know what's going on in the market. Get insight into sales trends and see which products are in high demand. Get instant insight into the sales figures of the best-selling products on bol.com. Easily set your filters and see which products match the criteria. Search the 200,000 products in the database. Discover your next best sellers with just a few clicks. Doing product research has never been easier. There are several ways to do product research. In the Product Categories overview you get insight into all subcategories of bol.com. The best-selling products of these subcategories are shown in order. The sales performance of the best-selling products shows the potential of the product. Add the products with potential to your watch list and then always stay up-to-date.
We at FiveX would love to help you realize your dream as a digital nomad. So feel free to take a look at our research tool or contact us if you have any questions.