By Milo Zwemmer, UX designer
---
Posted on 14 February, 2022
---
Valentine's Day is behind us again, not an unimportant day for many sellers for their e-commerce business. Were you well prepared for this holiday or did you still run into problems? For all sellers it is important to prepare adequately for holidays, of course you don't want to miss out on sales due to sloppy preparation for special days for e-commerce. In this article, read all the tips for successfully responding to holidays.
1. Determine which holidays have the most impact for you.
Specificeer op basis van verkoopdata van afgelopen jaren welke feestdagen voor jouw omzet het meest relevant waren en leg daar de nadruk op. Zorg dat je alle volgende tips toepast voor die dagen en bereid je voldoende voor. Heb je nou geen oudere data om deze bevindingen uit op te maken doe dan een marktonderzoek van je product categorie of best verkopende producten. Bedenk ook voor jezelf of je product feestdag gevoellig is, denk hierbij aan romantische producten rond valentijn of kerstartikelen rond kerst.
2. Make sure your shop is findable and SEO in order
Er zijn nog steeds heel veel online verkopers die in bijvoorbeeld de december maanden geen extra geld willen investeren in marketing. Dit is natuurlijk zeer merkwaardig omdat de meeste consumenten vanwege de vele feestdagen dan veel meer geld uitgeven. Zorg dus dat je rond alle belangrijke feestdagen in het jaar elke keer weer even je online verkoopplaatsen aanscherpt. Doe dit voor je webshop bijvoorbeeld door specifieke landingspagina's te maken, blogs of recepten te delen, evenementen te houden en overweeg om specifieke reclame campagnes (Facebook advertising, Google Adwords, Google Shopping, Twitter-Ads, Linked in) in te zetten.
You can also attract visitors to your shop or product by using the right keywords. After all, people want more and more inspiration for finding the right gift, for example. The word 'ideas' is an example of this and has increased by no less than 47% in recent years, according to research by Frankwatching. Some more examples of other good keywords are:
Eager to travel
Christmas/Fall Day/Mother's Day/Father's Day gift for him / her / men / women
Origins ... gift's
Christmas gifts for / father / sister / brother / friend / girlfriend
The perfect valentine/Christmas/etc gift
Graduation gift
Gifts for men
Gifts for women
3. Provide special 'celebration' deals
You want to trigger customers to make extra purchases during special days and come back. For bargain hunters, the holiday discounts alone are worth the holidays. As a retailer, you can use this marketing strategy to ensure that more customers buy from you than from your competitors. Make sure your discount is interesting enough to win them over, but also remember what you left at the bottom. It's best to start on time, because it takes time to develop a strategy, calculate discounts and set them up. This way you don't have to make hasty decisions. Then also make sure you have special offers tailored to the specific holiday.
Everyone actually knows that by combining promotions with discounts and deals, you can boost sales during the holidays. Where many e-commerce sites fail, however, is in promoting the offers themselves. Small tricks will help draw more attention to your offer. One of our favorite ways is to temporarily use a notification bar at the top of a your webshop. You can do this while the holiday offer is in effect. Come up with clever messages to create a sense of urgency, such as "10% off now" or "30% off for Valentine's Day." Make sure people can click on your notifications and get current offers.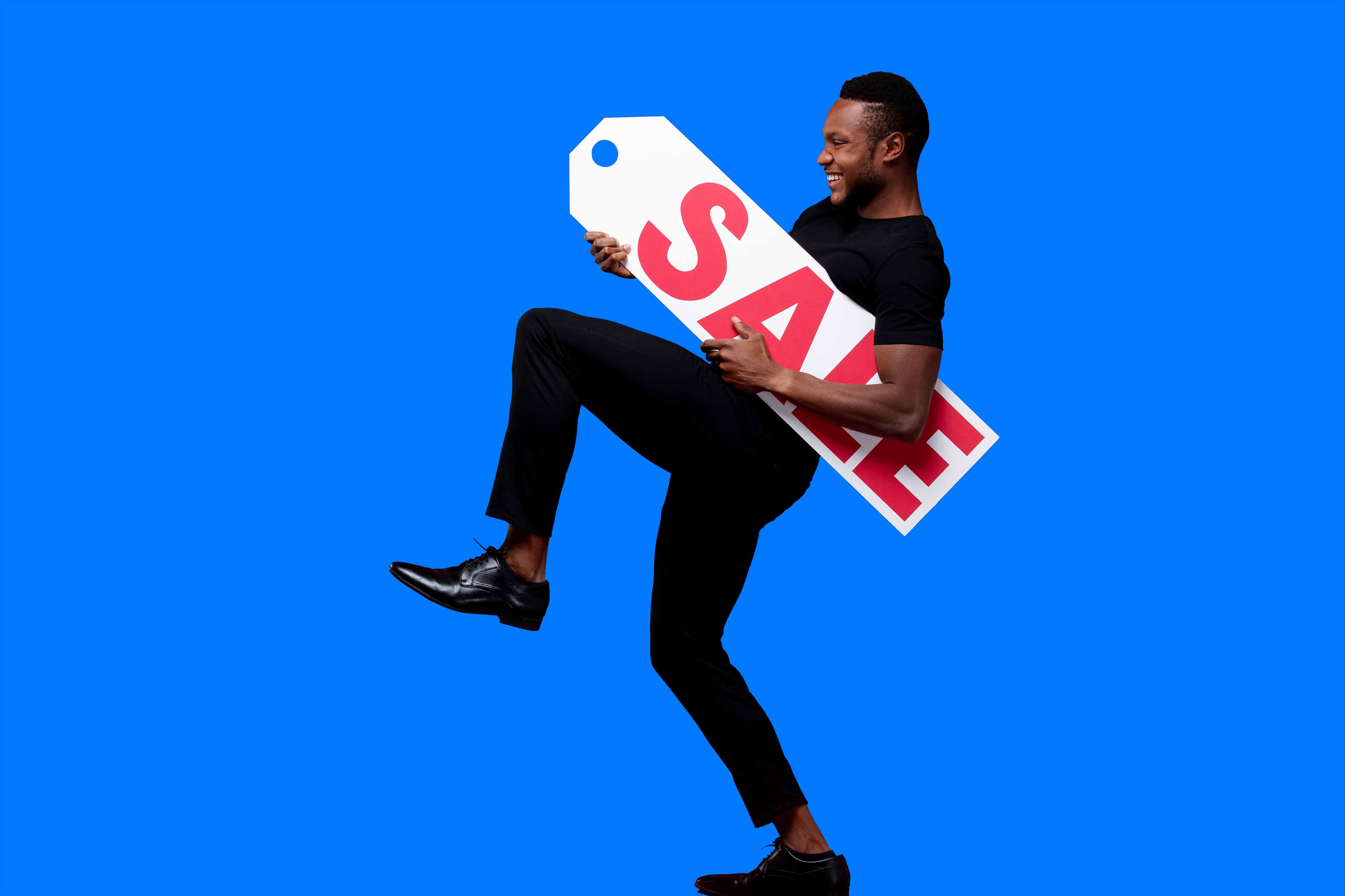 4. Give customers a happy experience, provide optimal customer support
Fine customer support always contributes to a consumer's buying experience. So customer support is important, but even more so during holidays. During holidays it is often mega busy. Do you need more time to deliver all orders or does the postal service have more problems delivering packages to customers on time? If you have a physical store in addition to an online store with extended opening hours for the holidays, communicate this clearly to customers. Make sure all this information is up-to-date on the FAQ and contact pages. This way, you can manage expectations and ultimately get more satisfied customers.
Should this piece still give you uncertainty, possibly temporarily put additional staff/specialists in your customer service or train your people. Make sure every customer is dealt with neatly and someone can always respond to help them get rid of their questions.
5. Make sure your website can handle the rush and your inventory is adequate.
One of the most important preparations for holidays is making sure your inventory is in order because, of course, you don't want to have to sell "no. Also consider festive packaging materials, cards or gift certificates and put extra emphasis on them in the sales funnel.
Everyone in e-commerce understands the importance of having enough stock, but not everyone has extra stock for holidays like Valentine's Day. Now, do you want to always have enough stock and get alerts when you need to replenish it? Then try out FiveX's inventory tool. With this tool, you can easily manage your total inventory and also keep an overview around specific holidays.