By Kevin van der Eijk, CEO FiveX
---
Posted on 28 February, 2022
---
Good news, another step in optimizing our Amazon integration. As of this week, FiveX tools can be found in the Amazon seller central appstore. In this article you can read all about what this means for FiveX and about selling through Amazon.

What is the Amazon seller central appstore
The Amazon Seller Central Partner Network (Amazon S CPN) is an application and service shop where SMBs selling on Amazon can easily find great apps that help them automate, manage and grow their business. Amazon SCPN, available through Seller Central, includes applications built by Amazon and third parties that cover a range of functions throughout the sales cycle. We at FiveX are now one such party that is also recommended from Amazon for managing and gaining insight into your business.

What does it mean for customers that FiveX can be found in the Amazon app store?
What this official recognition from Amazon means for FiveX customers includes more control and security. Because we are now a recognized integration partner, creating links is also a lot easier. In addition, after a link, all products will now be loaded into the FiveX dashboard a lot faster.
Future vision for FiveX with Amazon
For the future, this partnership means that we can implement new updates of FiveX for Amazon a lot easier. Within a few weeks email automation will be fully functional for Amazon. FiveX will also scale with Amazon and we will constantly adapt our software to the latest versions of the sales platform.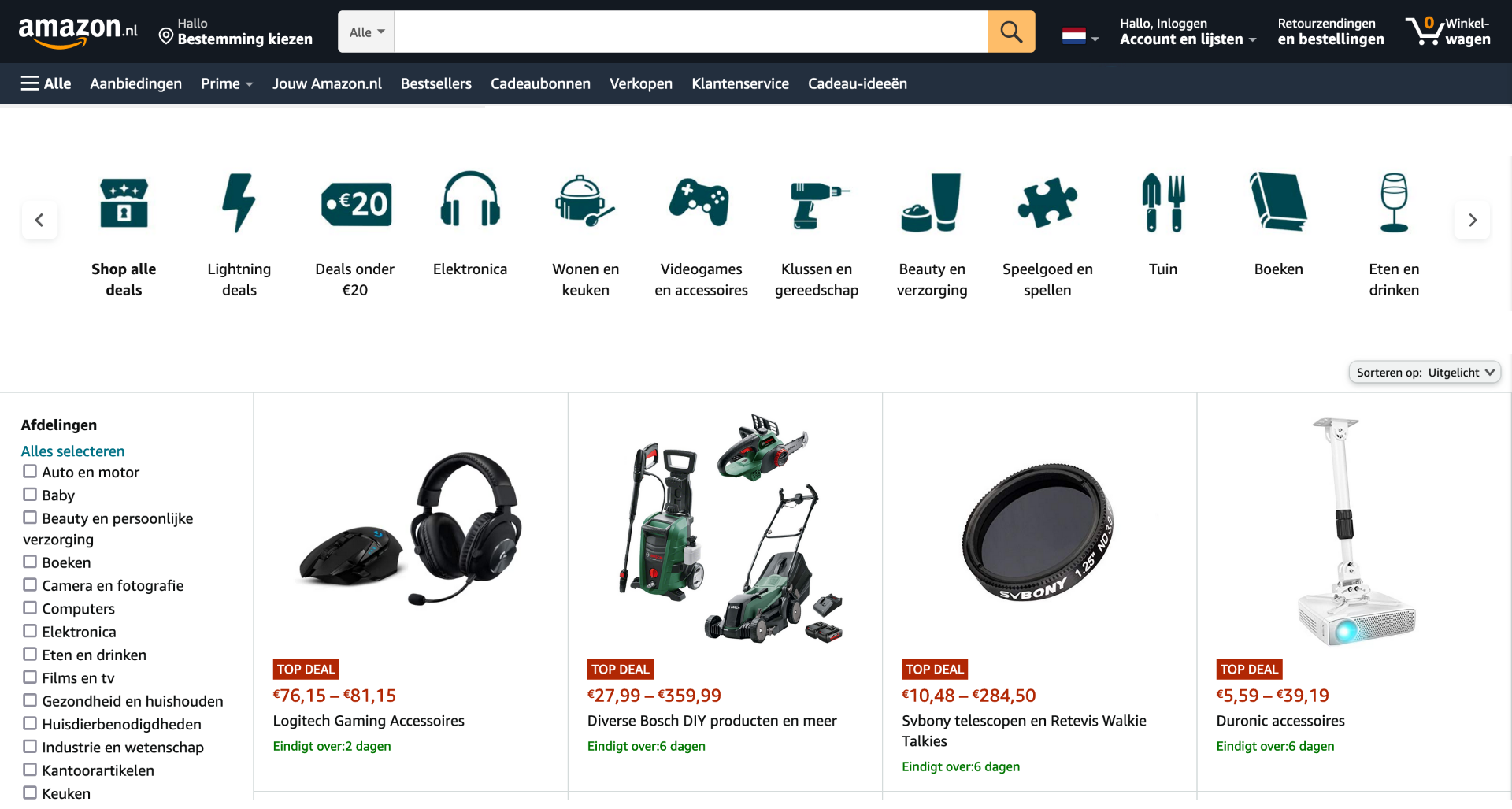 About selling on Amazon

Amazon is one of the world's largest sales platforms with some 3 million third-party sellers. Many countries already have their own nationwide Amazon variant and so does the Netherlands. Since the beginning of 2020, it has been possible for sellers in the Netherlands to sell through Amazon Netherlands. Would you also like to sell through Amazon or start an additional sales channel here? Then read on because we have listed the costs for you.

The cost of selling on Amazon in Netherlands

The cost of selling on Amazon in the Netherlands can vary quite a bit and consists of several factors. In the following paragraphs we will briefly go over these factors and you will have to consider for yourself how these costs will weigh for your business.

Subscription fees sales plan

If you want to sell on Amazon, there are subscription fees in effect. There are two subscriptions:
1. Professional sales plan: € 39 per month
2. Individual sales plan: completely free of charge.
The main difference between these plans is in their capabilities and scalability. With a Professional sales plan, you have access to all the volume sales tools or APIs of the Amazon Marketplace Web Service. In addition, with a Professional sales plan, you pay no cost per item.>
Cost per item

As mentioned, there are also certain costs per item sold. Thus, if you have a Professional sales plan, there is no charge for this. With an Individual plan you do pay a cost on the items sold, this amount is €0.99 per item sold through Amazon Netherlands. This means that from 40 orders per month or more, it is better to have a Professional plan.
Referral fees

Another cost to consider when selling through Amazon is the referral fees for each item sold. A percentage referral fee is deducted for all items sold through Amazon, this is calculated on the total selling price (the amount the customer pays, i.e. including shipping costs). These percentages vary between 7% and 45% depending on the item category. Wondering what percentage applies to your items? These percentages change frequently, so for an up-to-date picture it is best to check the table from Amazon Netherlands: https://sellercentral.amazon.nl/gp/help/external/help.html?itemID=UMBCNJPHD3UV47Q#

Why sell on Amazon?

The biggest reason to sell on Amazon is simply for the huge network you become a member of. Not only do you gain access to hundreds of millions of potential customers, but you also become part of a professional community of sellers. Also, Amazon always comes up high in Google search results. So if you sell through Amazon, your products will be found even better through Google.
Wondering what FiveX can do for your Amazon business?
With FiveX's Tools, you get visibility into your entire Amazon business. With FiveX you will be able to manage your business from sales and automatic mails to stock. This will give you a clear picture of your profits, improve customer contact, get more reviews and never again be surprised by stock shortages.